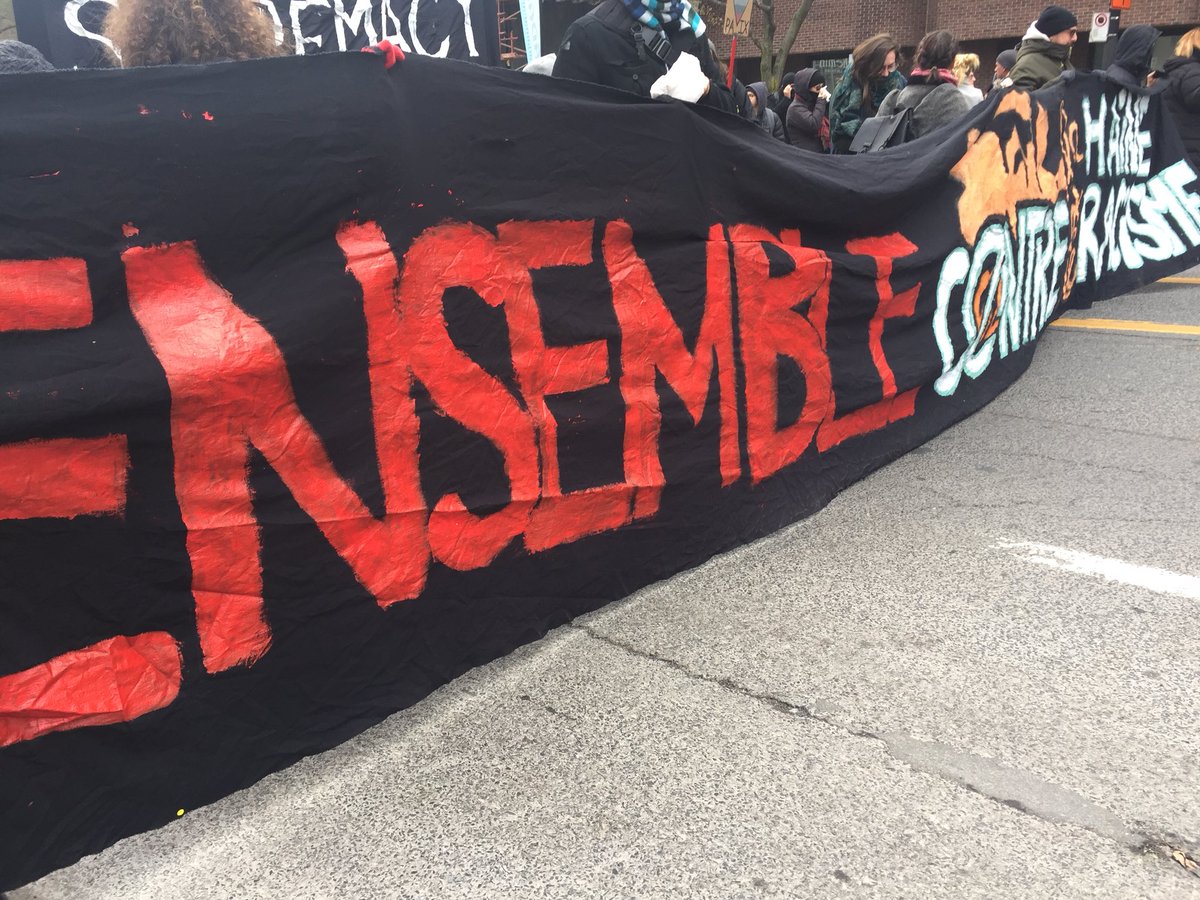 More than 160 groups gathered in downtown Montreal to protest against racism and hate.
The march made its way from the corner of De Maisonneuve Boulevard and Berri Street to Place du Canada.
"This year there's been a resurgence of far right and more racist acts and discourse," Anas Bouslikhane, Solidarity Across Borders member, said.
"People are not taking it seriously. There's an actual threat happening."
Some in attendance took aim at specific issues like Quebec's controversial religious neutrality bill.
Bill 62 does not allow people receiving or giving public service to have their face covered.
"It renders these women even more vulnerable and insecure in collective spaces, in public spaces," Marlihan Lopez, co-vice-president of the Fédération des femmes du Québec, said. "If you limit their access to social services, to public spaces that's discriminatory." (
more
...)
Related: