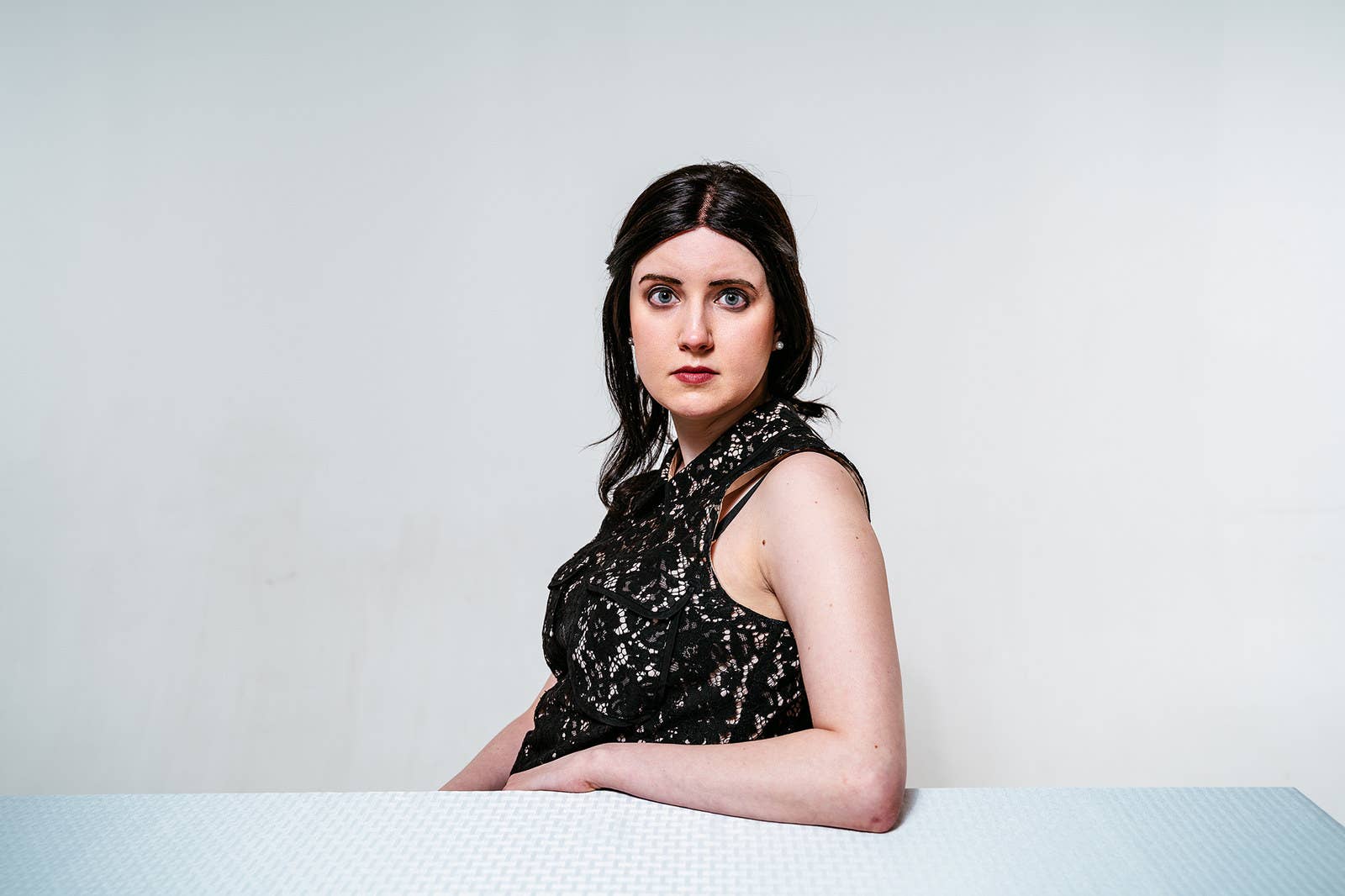 Ass end of a human centipede?
If you remember Katie McHugh, it's probably because of the tweets.
A short selection: "British settlers built the USA. 'Slaves' built the country much as cows 'built' McDonald's. Amateur…"
"The only way to strike a balance between vigilance, discrimination, (& terror) is to end Muslim immigration."
"Funny how Europeans assimilated, unlike Third Worlders demanding welfare while raping, killing Americans."
There are many more examples, but this is the big one, the one that ultimately triggered her firing from her job as a writer and editor at Breitbart News in 2017: "There would be no deadly terror attacks in the U.K. if Muslims didn't live there."
If you look at her Twitter feed now, you'll see that it's changed. It's locked, and her bio is blank. Where is McHugh? I can't tell you, but I've seen her lately. The first time we met was late last summer, on the stoop of a house where she was then living in Washington, DC. She looked gaunt and anxious. When I shook her hand, it felt tiny and frail. We sat facing each other across a patio table on a hot, sticky day. She smoked. (
more
...)
Those "friends" you find in your youth:
When you've tired of Sobran and Evola, sit down with Augustine: