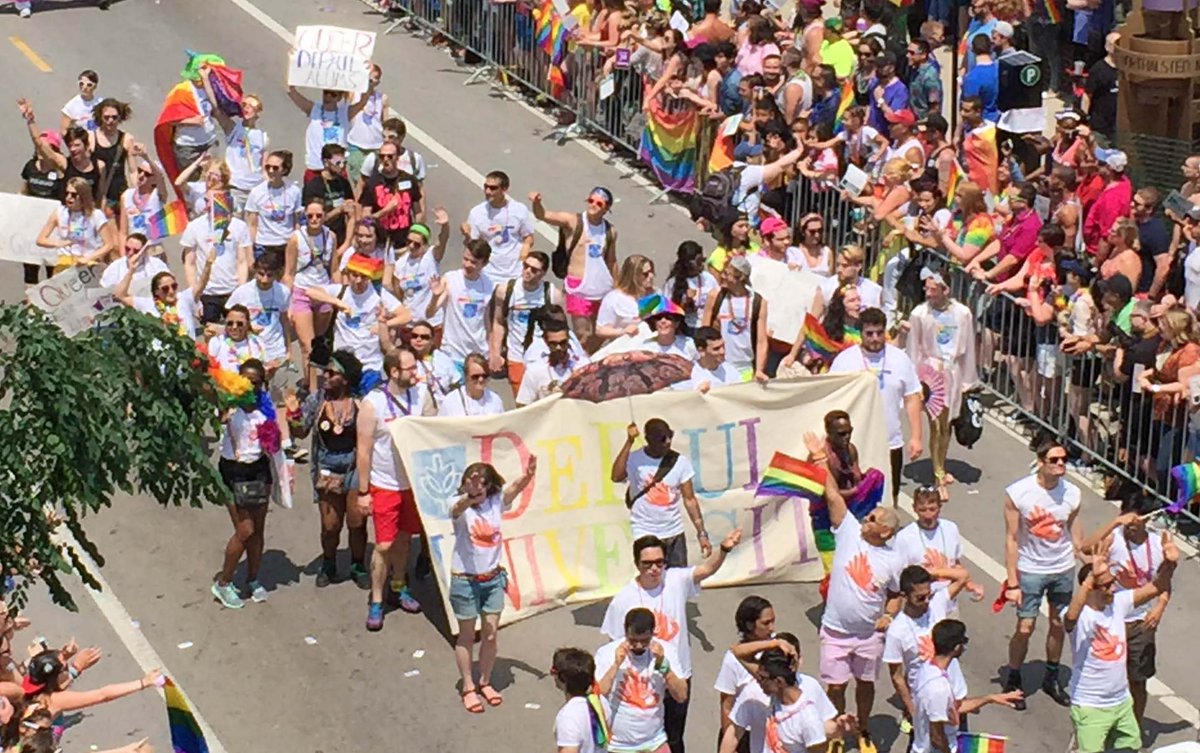 At least two Catholic universities in the United States have taken to social media to celebrate same-sex marriage this summer.
The schools are DePaul University — America's largest Catholic school by enrollment — and the University of San Francisco.
In the case of DePaul, the school has published a plethora of social media posts urging students to support gay marriage and attend gay pride marches and parades, reports
EAGnews.org
.
On June 28 and 29, the official Twitter account of the Vincentian institution dedicated almost all of its tweets to Chicago's 2015 gay pride parade.
A corresponding Storify feed created by DePaul University specifically notes that the "Supreme Court ruling making same-sex marriage a constitutional right added even more emotion to" this years' pride parade. (
more
...)
And there's our Catholic leader of the PC (politically correct?) party of Ontario:
Fratboy Pat and his buds