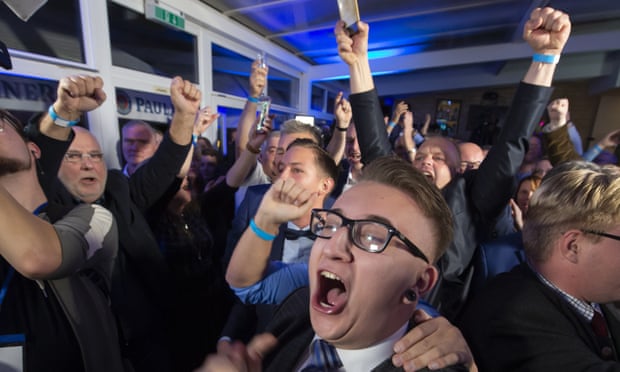 The chief of Germany's domestic intelligence agency (BfV) has described far-right terrorism and extremism as the biggest danger facing democracy in Germany, as his agency put part of the far-right Alternative für Deutschland (AfD) under formal surveillance.
The most radical rightwingers in the country numbered 32,000, said Thomas Haldenwang, adding that 13,000 of them were considered potentially violent.
"Rightwing extremism and rightwing terrorism are currently the biggest danger for democracy in Germany," he said at a press conference.
His agency has placed under formal surveillance the AfD's most radical faction, Der Flügel (The Wing). While there are no formal membership lists, Der Flügel is estimated to have about 7,000 followers, making up a fifth of the AfD's membership.
Its influence in the party, however, goes beyond that, with its radically nationalist demands helping to shape the AfD agenda.
Reclassifying the group will make it easier for Germany's spy agency to authorise wiretaps or make targeted use of police informants. Founded in 2013 in opposition to eurozone bailouts for Greece, the AfD has grown and shifted further right over the last seven years, shedding several leaders along the way. (
more
...)
Related: