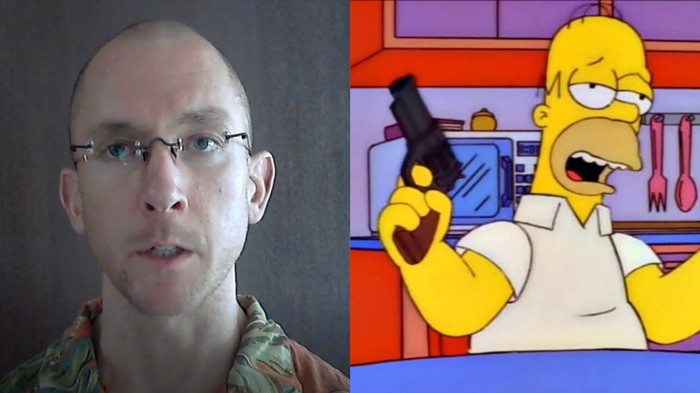 An Albertan man who recently pleaded guilty to hate charges has been linked to an immense body of white supremacist propaganda that includes neo-Nazi Simpsons fan fiction and an anti-Semitic version of Monopoly.
Last week, Loki Hulgaard, an Albertan neo-Nazi who had a stockpile of weapons in preparation for a "race war," pleaded guilty to promoting hatred and contravening the conditions of his firearm licence.
Hulgaard, of Medicine Hat, was charged with 13 firearm offences and promoting hatred in 2018 after a bungled attempt to use stamped Canadian currency as propaganda led to police finding his weapons.
In August 2018, Hulgaard was arrested after a Safeway cashier flagged to police that Hulgaard was using Canadian currency stamped with "Jewish White Genocide" and other anti-Semitic slogans, along with a URL for a (now defunct) anti-Semitic blog.
Authorities searched his home and found two rifles with their serial numbers removed, a .22 calibre rifle, a shotgun, 1,200 rounds of ammunition, over-capacity magazines, and hate literature. Promoting hatred carries a possible two-year sentence; contravening the conditions of a firearm licence isn't a criminal offence. (
more
...)