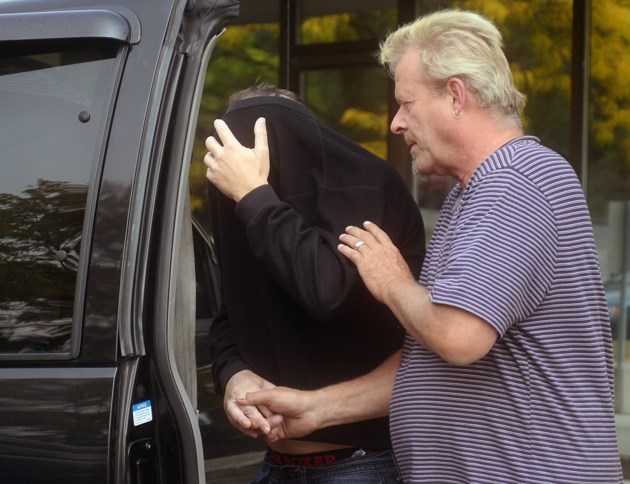 A Guelph high school teacher now faces eight sex-related charges.
Brian Hathway, 49, was originally arrested on Sept. 11 and charged with three sex-related offences involving a youth. Since then he faces five additional charges not involving a youth.
On Friday, Hathway was granted bail and will remain under house arrest, residing with a friend in Kitchener who posted a $10,000 surety.
There is a publication ban on any evidence presented in court.
Following his bail hearing, Hathway left court with a sweatshirt pulled up over his head to prevent media from taking photos of him. A friend led him to a waiting vehicle.
He is scheduled to appear back in court on Oct. 10.
Hathway was a long time auto body teacher at College Heights Secondary School. He is not currently teaching.
Guelph Police reported that they started an investigation into allegations against Hathway on Sept. 8 and arrested him on Sept. 11.
He was originally charged with sexual assault, sexual exploitation and obtain sexual services for consideration – under 18.
The new charges are:
- two counts of sexual assault
- two counts of obtaining for consideration, or communicating with someone for the purpose of obtaining for consideration, the sexual services of a person
- attempting to procure or solicit a person to have illicit sexual intercourse (
more
...)
More coverage:
Contribute your 2 cents:
Background: