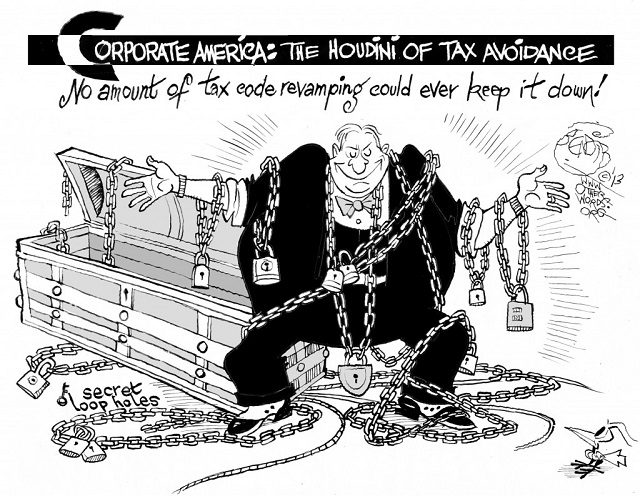 Complaining that the United States has one of the world's highest corporate tax levels, President Trump and congressional Republicans have repeatedly vowed to shrink it.
Yet if the level is so high, why have so many companies' income tax bills added up to zero?
That's what a new analysis of 258 profitable Fortune 500 companies that earned more than $3.8 trillion in profits showed.
Although the top corporate rate is 35 percent, hardly any company actually pays that. The report, by the Institute on Taxation and Economic Policy, a left-leaning research group in Washington, found that 100 of them — nearly 40 percent — paid no taxes in at least one year between 2008 and 2015. Eighteen, including General Electric, International Paper, Priceline.com and PG&E, incurred a total federal income tax bill of less than zero over the entire eight-year period — meaning they received rebates. The institute used the companies' own regulatory filings to compute their tax rates. (
more
...)
Related: