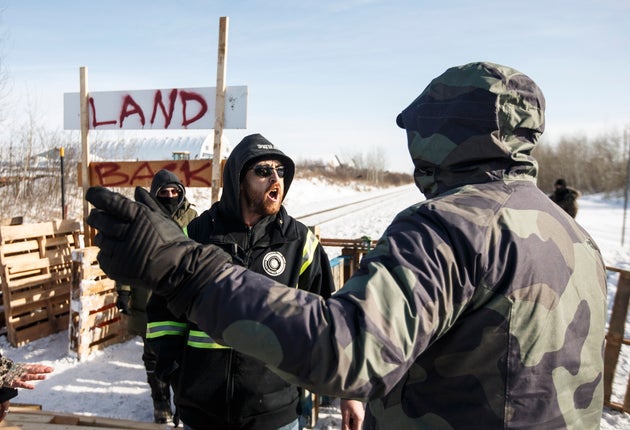 MONTREAL — Tensions around rail blockades such as the ones in Saint-Lambert and Edmonton show that the situation has "all the ingredients" for far-right groups to further escalate the conflict, according to some experts.
On Wednesday, a group of counter-protesters dismantled a barricade erected in solidarity with Wet'suwet'en on a CN railway just outside of Edmonton.
While it's not known who organized the event, the men who removed the blockade were quickly congratulated by groups associated with far-right movements, as well as several right-wing commentators.
United We Roll called the dismantlement a "victory for the country." The group has been described as a "a revisioned white nationalist, white supremacist movement" by McMaster University Prof. Ameil Joseph, who specializes in race theory, immigration and mental health.
Meanwhile, Rebel Media founder and right-wing commentator Ezra Levant promised to "send a case of beer" to one of the counter-protesters who dismantled the barricade "on behalf of a grateful nation." (
more
...)
Related:
KKKanada's dark soul re-animates: