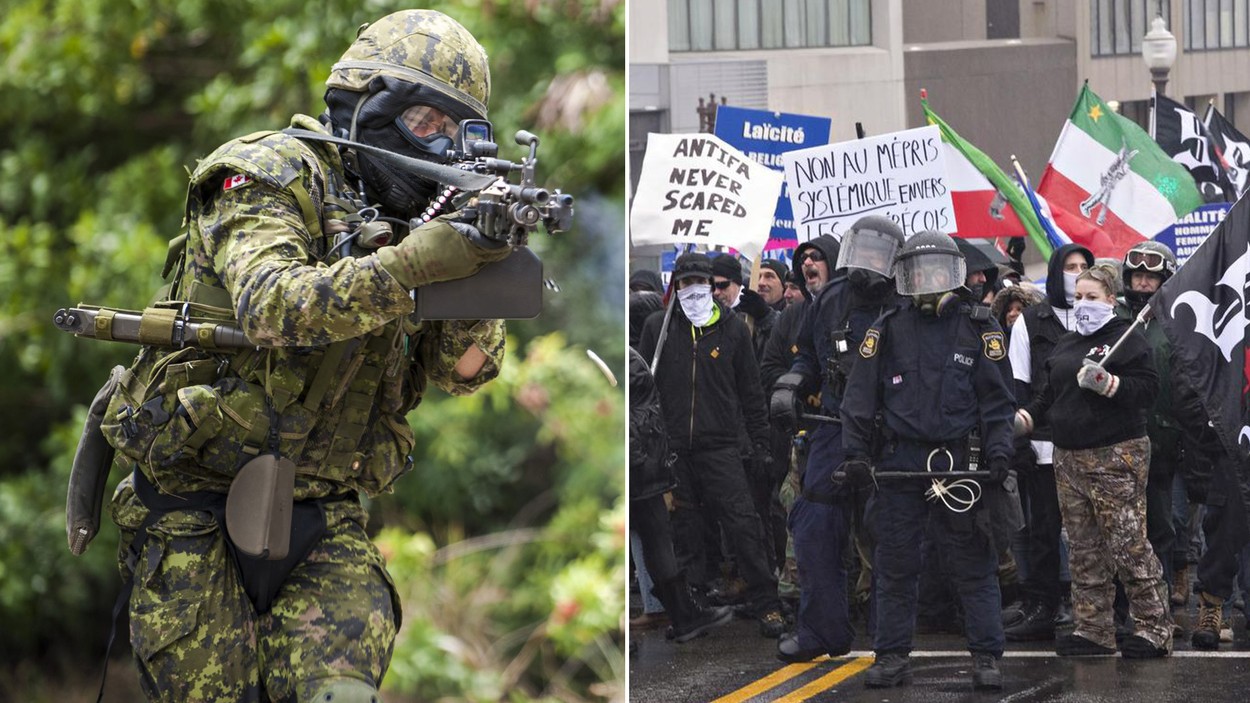 After a series in the
Toronto Star
on the growing national threat of right-wing extremism—garnering an admission from the Canadian military that neo-Nazis are indeed in uniform—Defence Minister Harjit Sajjan acknowledged the department is taking the issue seriously.
"I trust in the Canadian Armed Forces leadership and the chain of command all the way through to make sure everybody does their part. That's how the military functions," he said.
Even in the midst of a recent
VICE
investigation exposing the alleged identity of a Canadian reservist as a member of the neo-Nazi terror group Atomwaffen Division, the government still has no concrete plan to tackle the issue of far-right radicals in its ranks, comprehensively.
The thinking is, at least according to General Jonathan Vance, Canada's chief of defence staff, who told the
Toronto Star
that right-wing extremism is tough to spot: "it is not as visible, not as many complaints coming from inside the Forces about it. It's quite easy to hide."
But
VICE
has uncovered more evidence—gleaned from open sources accessible to the Canadian military—of neo-Nazis planning military infiltration to learn combat skills via the reserves. (
more
...)