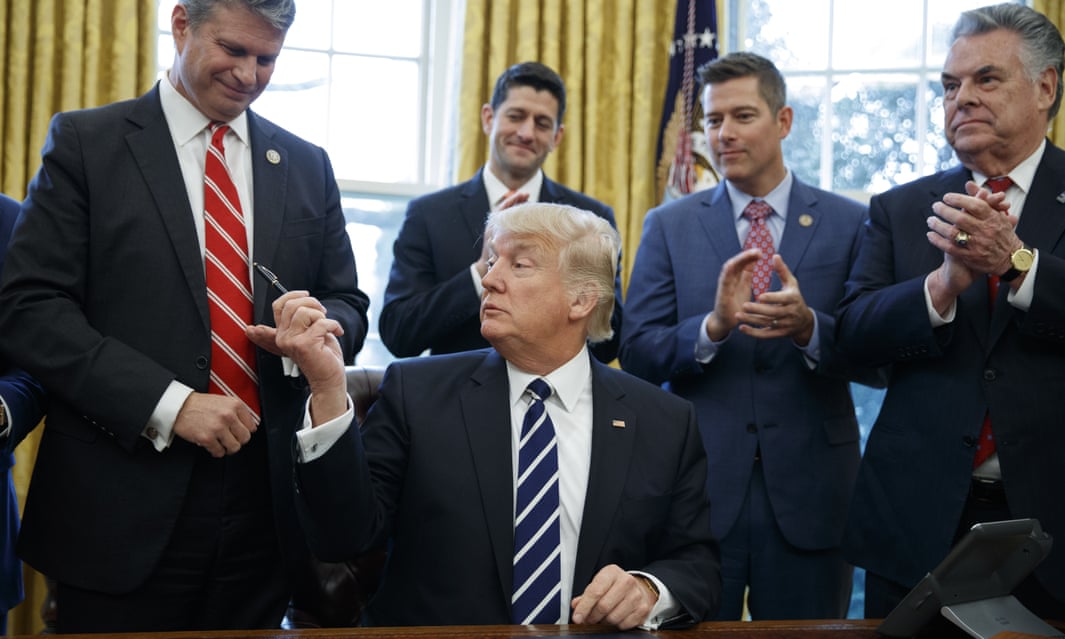 Donald Trump moved on Tuesday to expunge rules aimed at forcing oil companies to disclose payments made to foreign governments in order to secure lucrative mining and drilling rights.
The rules, called the Cardin-Lugar regulations, were established under the Dodd-Frank Act, the wide-ranging financial regulations brought in after the last financial crisis. Energy industry executives, including the former Exxon boss and now secretary of state, Rex Tillerson, have lobbied hard against the rule, arguing it gives global rivals a competitive edge.
The rules aimed to help fight corruption, and critics charge that Tuesday's move handed "an astonishing gift to the American oil lobby".
"It's a big deal," Trump said to reporters in the Oval Office as he signed the resolution. "The energy jobs are coming back. Lots of people going back to work now." (
more
...)
Related: