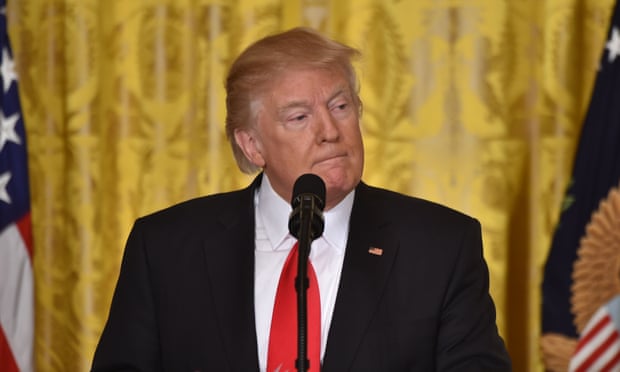 Money for nuthin...
The language was scathing, the tone sarcastic. "[Donald] Trump proclaims himself the archetypal businessman, a deal-maker without peer," the memo said.
It mentioned Trump's boast that he was worth "billions of dollars". And it listed his interests in "numerous extraordinary properties" across the world, from New York to Panama, not to mention his latest golf course in Scotland.
Another document noted: "Trump is no stranger to overdue debt."
The angry memos were written by lawyers acting on behalf of Deutsche Bank, Germany's biggest lender, which was suing the billionaire.
It was November 2008. Three-and-a-half years earlier the bank had loaned Trump the cash to build one of his grandest projects yet: a hotel and mega-tower in Chicago.
Trump had given his personal guarantee he would repay the $640m. As per agreement, he was now due to hand over a large chunk, $40m.
There was only one problem: the future 45th president of the United States was refusing to pay up. Deutsche initiated legal action. Trump responded with a blistering, scarcely credible writ of his own, a 10-count complaint in New York's supreme court, in the county of Queens.
In it, Trump adopted a highly unusual defence, known as "force majeure". He claimed that the 2008 economic crisis was a "once-in-a-century credit tsunami", an act of God that was equivalent to an earthquake.
Since it couldn't have been anticipated, and it wasn't his fault, he wasn't obliged to pay Deutsche anything. It wouldn't get the $40m or the outstanding $330m, his writ said.
He went further. Trump claimed Deutsche Bank had actually helped cause the crunch. Therefore it owed
him
. Trump demanded $3bn from Deutsche in compensation. (
more
...)
The Lady doth protest too much, methinks.
Anyone else see a pimp and his girl?