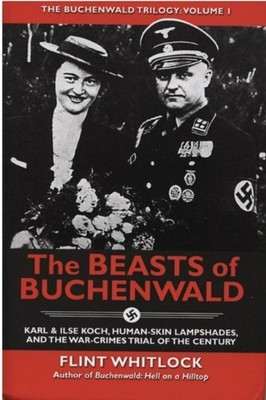 Much has been written about the Nazi concentration camps, but one camp--Buchenwald--stands out as the most horrific of them all.
THE BEASTS OF BUCHENWALD
is the story of Buchenwald's brutal first commandant, Karl Koch, and his equally brutal wife, Ilse. Their reign of terror, which included beatings, torture, and the killing of helpless inmates so their tattooed skin could adorn lampshades and other personal items, ended with Karl's execution for embezzlement and Ilse's war-crimes trial of the century.