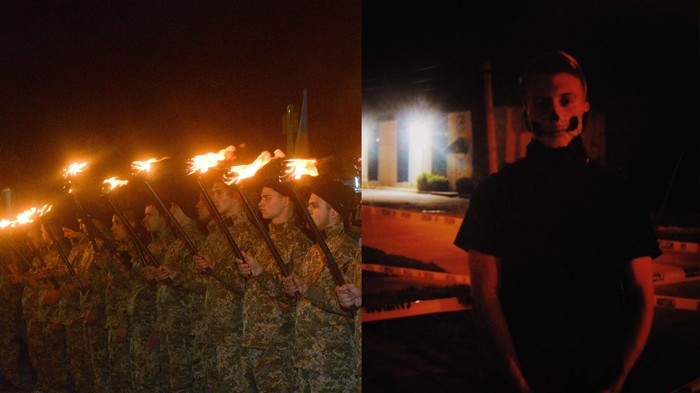 After a string of sweeping indictments and arrests, court documents have illustrated how the neo-Nazi terror group The Base discussed derailing trains and plotted the assassinations of anti-fascist activists in the United States.
But the group also had international ambitions. The Base and its leader wanted to form concrete links between Ukrainian ultra-nationalist military units and the global neo-Nazi movement.
And one American connected to The Base had already traveled to the war-torn country in search of wartime experience,
VICE
has learned.
Matthew Ryan Burchfield, a 20-year-old Virginia native, went to Ukraine in the fall of 2019. The affiliate of The Base was seeking to join the conflict in Donbas, multiple confidential sources, online records, social media accounts, and his own admission confirm.
It's an absurd story, involving a young man who by his own account went from participating in an accelerationist group chat to ending up in Ukraine, where Russian-backed paramilitaries are fighting neo-Nazi factions and the regular military, as part of a quest to lead "a normal life." It's also yet more evidence that terrorism analysts are right to be concerned that the war in Ukraine is becoming an international insurgent hotbed, drawing in members of American neo-Nazi groups like The Base and sending out radicalized soldiers. (
more
...)
Related: