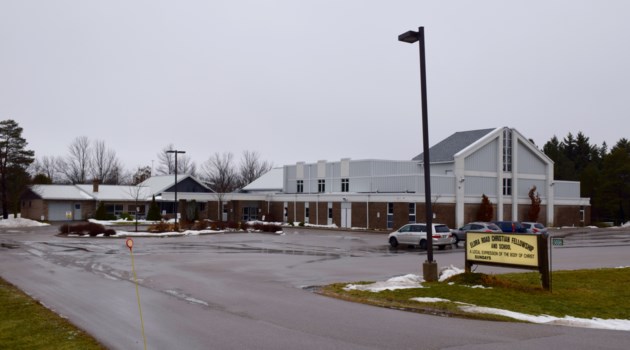 GUELPH - A sexual assault charge against a former Elora Road Christian Fellowship and School pastor has been stayed.
At a preliminary hearing on Oct. 26 the defence and crown agreed to stay a charge of sexual assault on a child under 16 charge against Henry (Henk) Katerberg of Guelph-Eramosa.
That means the crown has discontinued prosecution, but the charge could be brought back to court within one year.
In January, Katerberg and former principal Arend "John" Dekorte were charged in connection with alleged sexual assaults between 1981 and 1986 at the church and school, which are located on the same property on Wellington Road 7 north of Guelph.
Katerberg, 80, the founder of the church, was pastor at the time of the alleged offences.
Dekorte, a teacher at the time the alleged assaults took place, was charged with two counts of sexual assault on a child under the age of 16. (
more
...)
Background:
Ain't Ontario great?
Jumping Ontario's lazy shark