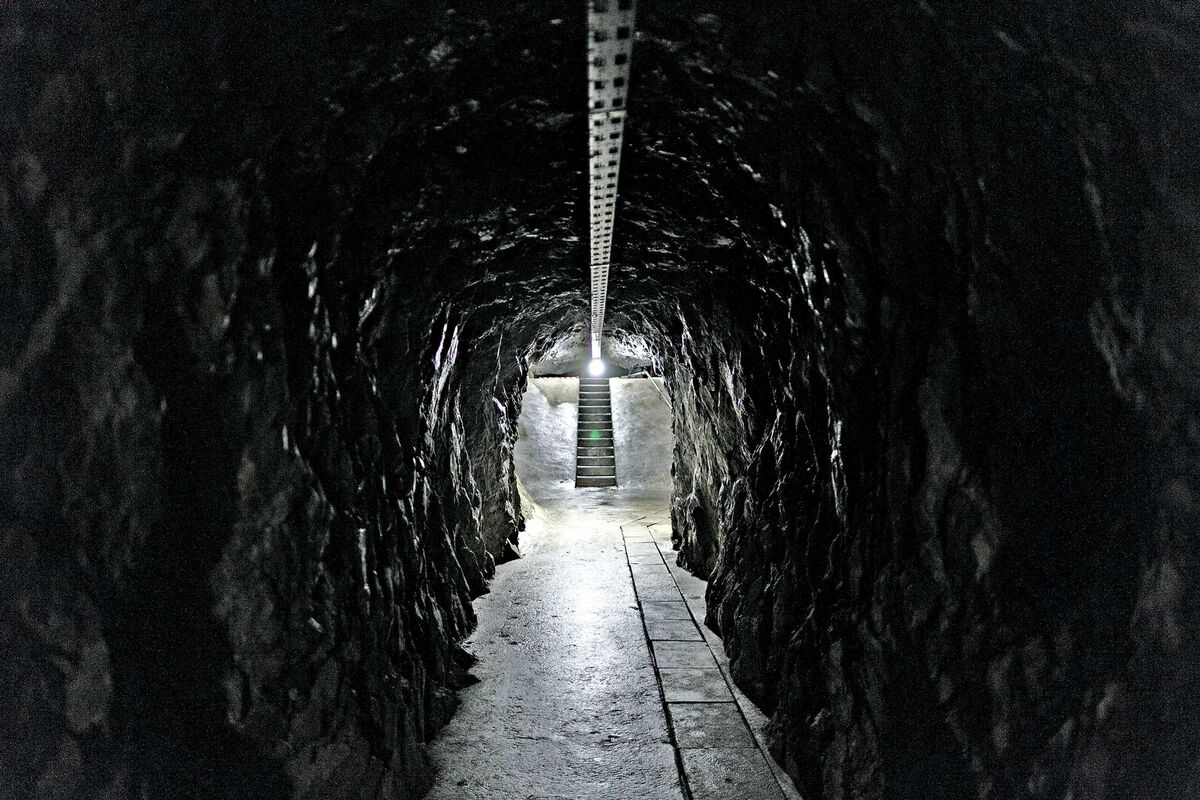 Deep in the Swiss Alps, next to an old airstrip suitable for landing Gulfstream and Falcon jets, is a vast bunker that holds what may be one of the world's largest stashes of gold. The entrance, protected by a guard in a bulletproof vest, is a small metal door set into a granite mountain face at the end of a narrow country lane. Behind two farther doors sits a 3.5-ton metal portal that opens only after a code is entered and an iris scan and a facial-recognition screen are performed. A maze of tunnels once used by Swiss armed forces lies within.
The owner of this gold vault wants to remain anonymous for fear of compromising security, and he worries that even disclosing the name of his company might lead thieves his way. He's quick to dismiss questions about how carefully he vets clients but says many who come to him looking for a safe haven for their assets don't pass his sniff test. "For every client we take, we turn one or two away," he says. "We don't want problems."
Demand for gold storage has risen since the 2008 financial crisis. Many of the wealthy see owning gold as a hedge against the insecurity of banks and a reasonable investment at a time when markets are volatile and bank accounts and low-risk bonds pay almost no yield. It may also be a way to avoid the increasing scrutiny of tax authorities. In high-profile cases, U.S., French, and German prosecutors have gone after citizens of those countries with undeclared Swiss bank accounts.
Swiss storage operations such as these don't have the same obligation that Swiss banks do to report suspicious transactions to federal regulators. Americans aren't required under the U.S. Foreign Account Tax Compliance Act to declare gold stored outside financial institutions. (
more
...)
Related: