If all politics is local, perhaps all history is personal.
"If we're going to make progress, we have to understand history: To move forward you have to look back," said author and Humanities Washington speaker Clyde Ford.
"You have to make sure history doesn't repeat itself, and too often, in too many places in high-tech right now I see history repeating itself in terms of the negative impacts of technology on human rights, on race relations. I'd like to do something, and I think my dad would really support doing something, that would allow that to change. And the first place is to understand where we've come from."
The "we" in question takes several forms as Ford follows his own advice in a new memoir "
Think Black
" (available now in print and digital versions); a frank and poignant story of family, progress, technology, racism and corporate secrets that stretches from today's hashtag-headlines to the dawn of the digital age.
Ford's father, John Stanley Ford, was the first African American software engineer at IBM in 1947, hand-picked personally by firebrand tech tycoon Thomas J. Watson. The author eventually followed suit and became one of the company's very few black employees some 20 years later. In the past, IBM's white employees had refused to accept a black colleague and did everything in their power to humiliate, subvert, and undermine the elder Ford.
And, years later, remarkably little had changed.
Though Ford's father refused to quit, and was instrumental in the development of what was arguably the first true computer, the ultimate psychological cost of his finally internalizing much of the racism he encountered at IBM created a rift between he and his modern, progressive son that was at times tumultuous and would, decades later, lead the younger man on a mission of discovery that took him to dark places both personal and global. (
more
...)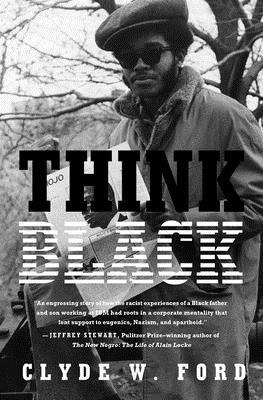 IBM had a huge impact on my engineering education and early career. Its corporate culture was something I was stalked by throughout my professional endeavors. Here's what they've been up to lately: