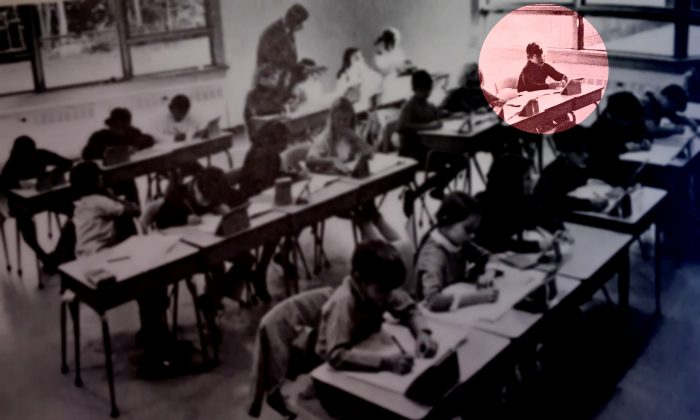 NEW YORK—Exclusive interviews from five former school classmates of Keith Raniere—one of them an Epoch Times staff member who sat next to him all through 5th grade and rode the school bus with him for four years—paint a picture of how a young boy wound up on the path to becoming the founder of the execrable secret society known as NXIVM (pronounced Nex-ee-um).
Raniere was indicted on sex trafficking charges in April along with Allison Mack, the former "Smallville" actress who held the second-highest position in NXIVM. Raniere remains behind bars amid an ongoing court trial, while Mack was released on a $5 million bond.
The interviews, almost all from female classmates of Raniere, evoke memories of a bright, charismatic, and good-looking boy of short-stature who, on the surface, didn't seem to stand out. But, as The Epoch Times explored these recollections reaching back 50 years, a more sinister picture formed. For fear of being tracked down by the NXIVM network, some chose to only use their initials.
Raniere's classmates reveal how his immoral descent could have stemmed from a deep resentment of girls and women he developed after experiencing rejection in his youth. This apparent hatred of the opposite sex, coupled with a need to be adored, hint at what he would later become. (
more
...)
Background:
I'm led to wonder if this is a bug, or a feature, of the
Prussian system of education
. I've known numerous sociopaths who have thrived in the psycho petri dish, with the approval and encouragement of their like-minded mentors.