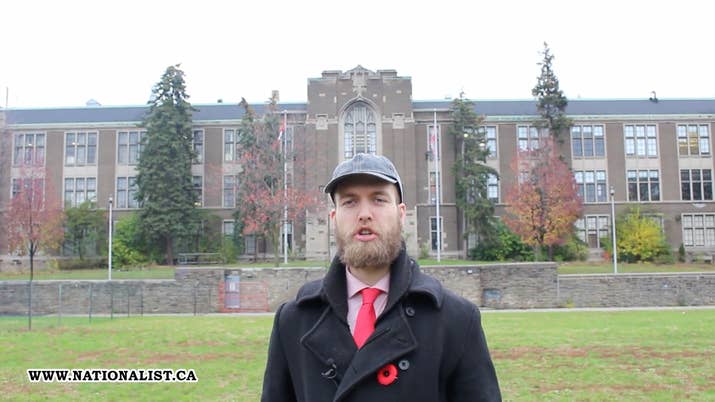 A new political party is hoping to officially register itself and field candidates in the next Canadian federal election, running on a hard-right, white nationalist platform.
Travis Patron, the leader of the Canadian Nationalist Party, is actively looking to recruit candidates for his fledgling party and is planning closed-door meetings across the country this month to roll out his political project.
The far-right party, which claims hundreds of members, is calling for a constitutional recognition of Canada's European heritage, an effective end to immigration, and to put the prime minister on trial for treason.
What remains unclear, however, is whether Patron's party is actually attracting support, or whether it is simply a one-man show.
Patron began his cross-country tour in Toronto on Sunday. A video posted to his website shows a handful of people sitting in a conference room to hear Patron speak. Tickets for the event were $10.
Patron is planning a second event in Toronto next month, in addition to events scheduled for March in Regina, Calgary, and Victoria. Some three dozen attendees have RSVP'd on Facebook for those events.
Patron previously made headlines this summer after attempting to organize a far-right rally on the University of Toronto campus. He later canceled it after backlash from the university and students following the deadly Unite the Right rally in Charlottesville. (
more
...)
"The head of our current Liberal Party will be tried for treason"
Grab your game controller: