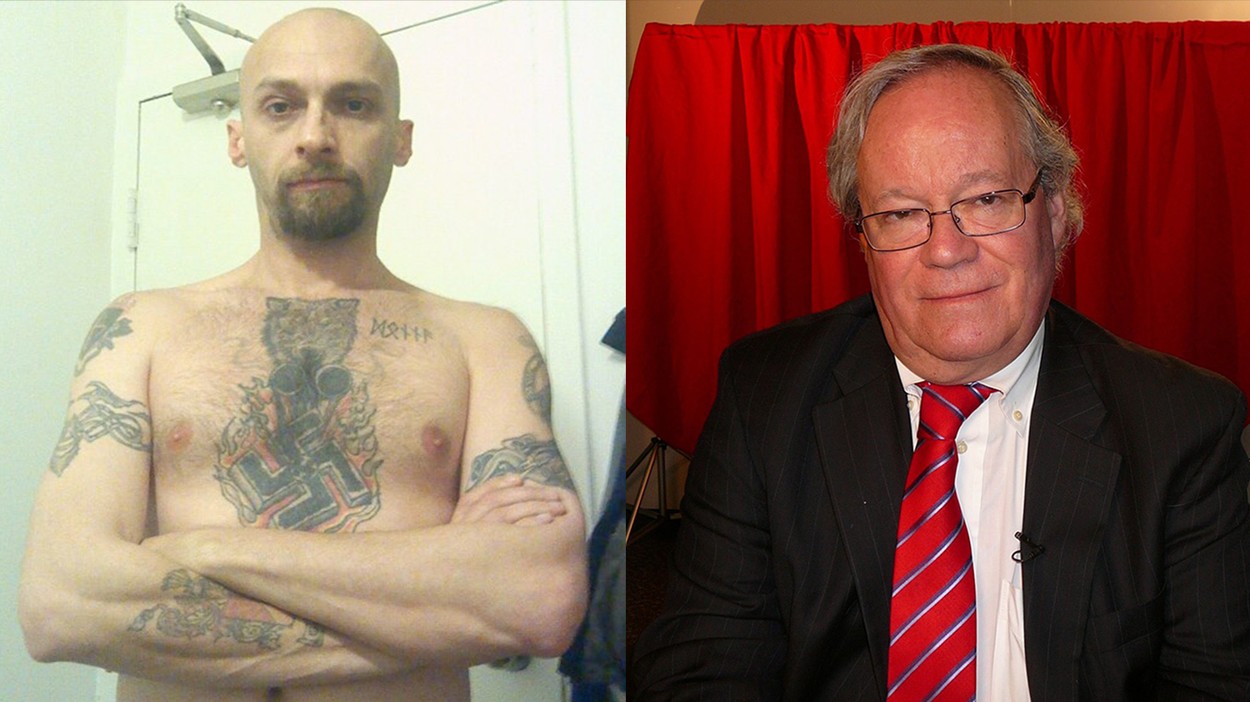 Two prominent Canadian neo-Nazis are under police investigation for their actions following the white nationalist terror attack in New Zealand late last week.
One man is under investigation for allegedly posting and endorsing the manifesto of the Christchurch gunman who's been charged with murder for the shootings that killed 50 Muslims and injured 50 more late last week. The other man is under investigation for allegedly attempting to inspire similar violent actions against Canadians. Both have been involved with the Canadian neo-Nazi movement for decades. No charges have been laid in either incident.
On Monday, Hamilton, Ontario police announced a "full investigation" into longtime Canadian white-nationalist figure Paul Fromm for allegedly uploading the Christchurch manifesto to the website of his white nationalist group, the Canadian Association for Free Expression. The manifesto, entitled "The Great Replacement" was originally posted online by Brenton Tarrant shortly before the March 15 mosque attacks—17,000 words that mix far-right tropes, trolling, and white nationalist ideology.
For decades, Fromm has been one of Canada's highest profile white supremacists, working as the international director of the white supremacist Council of Conservative Citizens, the leader of the Canadian Association for Free Expression, and working as a co-host on Stormfront Radio. Most recently, Fromm was in the news when he ran for mayor in Hamilton. (
more
...)