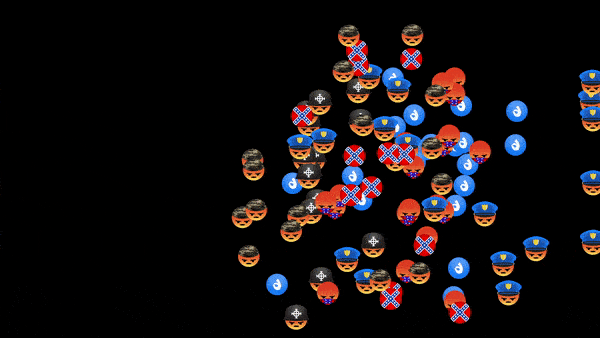 Hundreds of active-duty and retired law enforcement officers from across the United States are members of Confederate, anti-Islam, misogynistic or anti-government militia groups on Facebook, a
Reveal
investigation has found.
These cops have worked at every level of American law enforcement, from tiny, rural sheriff's departments to the largest agencies in the country, such as the Los Angeles and New York police departments. They work in jails and schools and airports, on boats and trains and in patrol cars. And,
Reveal
from The Center for Investigative Reporting discovered, they also read and contribute to groups such as "White Lives Matter" and "DEATH TO ISLAM UNDERCOVER."
The groups cover a range of extremist ideologies. Some present themselves publicly as being dedicated to benign historical discussion of the Confederacy, but are replete with racism inside. Some trade in anti-Semitic and anti-immigrant memes. Some are openly Islamophobic. And almost 150 of the officers we found are involved with violent anti-government groups such as the Oath Keepers and Three Percenters.
More than 50 departments launched internal investigations after being presented with our findings, in some cases saying they would examine officers' past conduct to see if their online activity mirrored their policing in real life. And some departments have taken action, with at least one officer being fired for violating department policies. (
more
...)
Prolifers would never subscribe to eugenic agendas, right? That would be a bad movie.