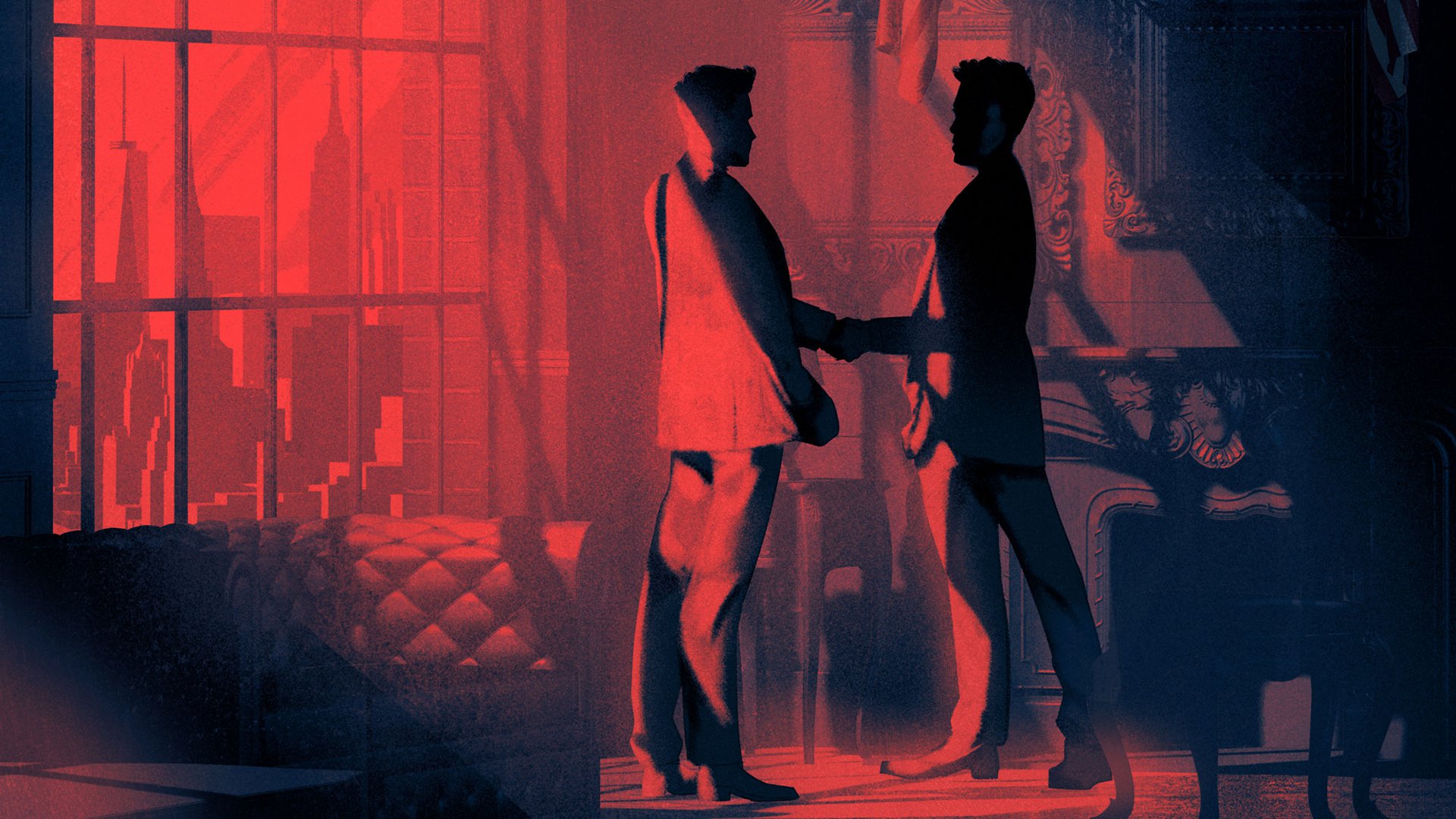 For two years, in the early 1990s, Richard Palmer served as the CIA station chief in the United States' Moscow embassy. The events unfolding around him—the dissolution of the Soviet Union and the rise of Russia—were so chaotic, so traumatic and exhilarating, that they mostly eluded clearheaded analysis. But from all the intelligence that washed over his desk, Palmer acquired a crystalline understanding of the deeper narrative of those times.
Much of the rest of the world wanted to shout for joy about the trajectory of history, and how it pointed in the direction of free markets and liberal democracy. Palmer's account of events in Russia, however, was pure bummer. In the fall of 1999, he testified before a congressional committee to disabuse members of Congress of their optimism and to warn them of what was to come.
American officialdom, Palmer believed, had badly misjudged Russia. Washington had placed its faith in the new regime's elites; it took them at their word when they professed their commitment to democratic capitalism. But Palmer had seen up close how the world's growing interconnectedness—and global finance in particular—could be deployed for ill. During the Cold War, the KGB had developed an expert understanding of the banking byways of the West, and spymasters had become adept at dispensing cash to agents abroad. That proficiency facilitated the amassing of new fortunes. In the dying days of the U.S.S.R., Palmer had watched as his old adversaries in Soviet intelligence shoveled billions from the state treasury into private accounts across Europe and the U.S. It was one of history's greatest heists.
Washington told itself a comforting story that minimized the importance of this outbreak of kleptomania: These were criminal outliers and rogue profiteers rushing to exploit the weakness of the new state. This narrative infuriated Palmer. He wanted to shake Congress into recognizing that the thieves were the very elites who presided over every corner of the system. "For the U.S. to be like Russia is today," he explained to the House committee, "it would be necessary to have massive corruption by the majority of the members at Congress as well as by the Departments of Justice and Treasury, and agents of the FBI, CIA, DIA, IRS, Marshal Service, Border Patrol; state and local police officers; the Federal Reserve Bank; Supreme Court justices …" In his testimony, Palmer even mentioned Russia's newly installed and little-known prime minister (whom he mistakenly referred to as Boris Putin), accusing him of "helping to loot Russia."
The United States, Palmer made clear, had allowed itself to become an accomplice in this plunder. His assessment was unsparing. The West could have turned away this stolen cash; it could have stanched the outflow to shell companies and tax havens. Instead, Western banks waved Russian loot into their vaults. (
more
...)
Perhaps a better term would be "suckback"