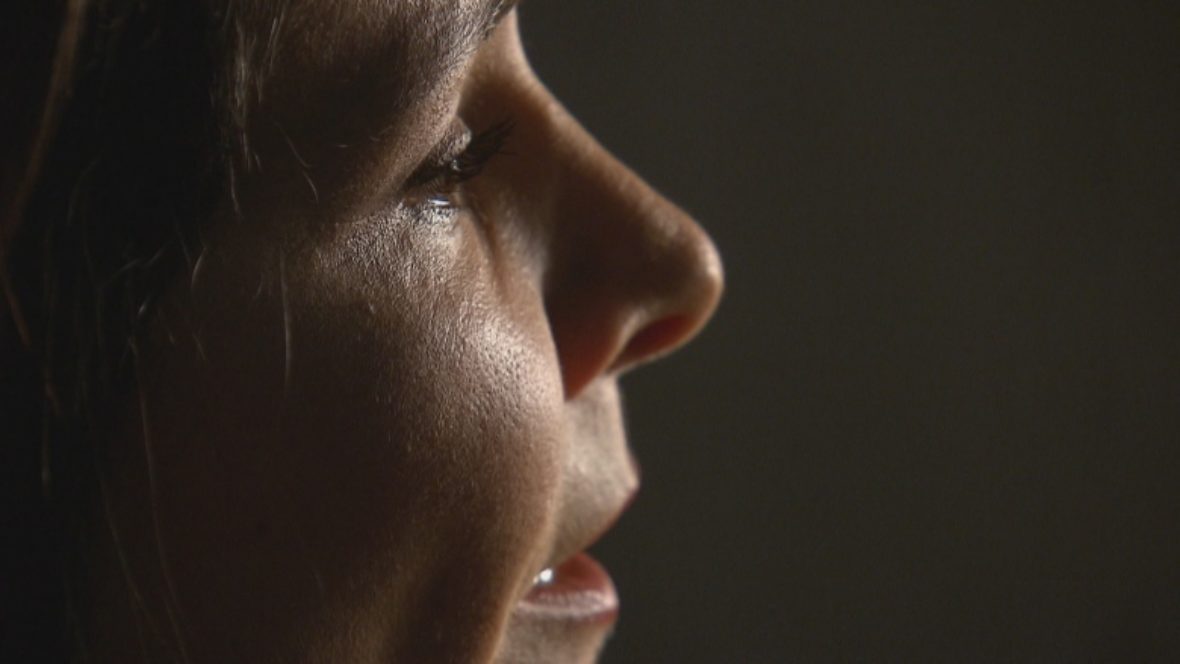 NXIVM calls itself a humanitarian community. Experts and critics call it a cult. Uncover: Escaping NXIVM is a new CBC investigative podcast series about the group, its leader, Keith Raniere, and one woman's journey to get out. Read about what drew Sarah Edmondson to Raniere and his followers and how she ended up turning on him.
Sarah Edmondson knew the thought was absurd as soon as she said it. But there it was nonetheless — the persistent, almost instinctual self-doubt.
"What if I made a mistake?"
The actor from Vancouver was speaking to CBC News on April 13, just hours after Keith Raniere, the 58-year-old founder of the self-help organization NXIVM (pronounced nex-ee-um), made his first court appearance in New York City on charges of sex trafficking and conspiracy to commit forced labour.
These were circumstances Edmondson had helped bring about.
Six months earlier, on the front page of the New York Times, she blew the whistle on what she says was a secret, sorority-like women's group within NXIVM.
She shared details about the group's master-slave hierarchy and the brutal initiation ceremony she says she underwent in a private home near Clifton Park, N.Y., just north of Albany, and where many in NXIVM's inner circle reside. Edmondson says she and four other naked women took turns holding each other down on a massage table in the middle of a spare bedroom while a doctor used a cauterizing pen to sear a strange symbol on their pelvises — with no anesthetic.
Her realization two months later that her scar was not a symbol representing the four elements but what appeared to her as a mash-up of Raniere's initials and those of his alleged co-conspirator, 35-year-old Smallville actor Allison Mack, was the final piece of the puzzle that led to Edmondson's decision to leave NXIVM after 12 years and go public with her story. (
more
...)
Related:
Apotheosis of the Liberated Woman?