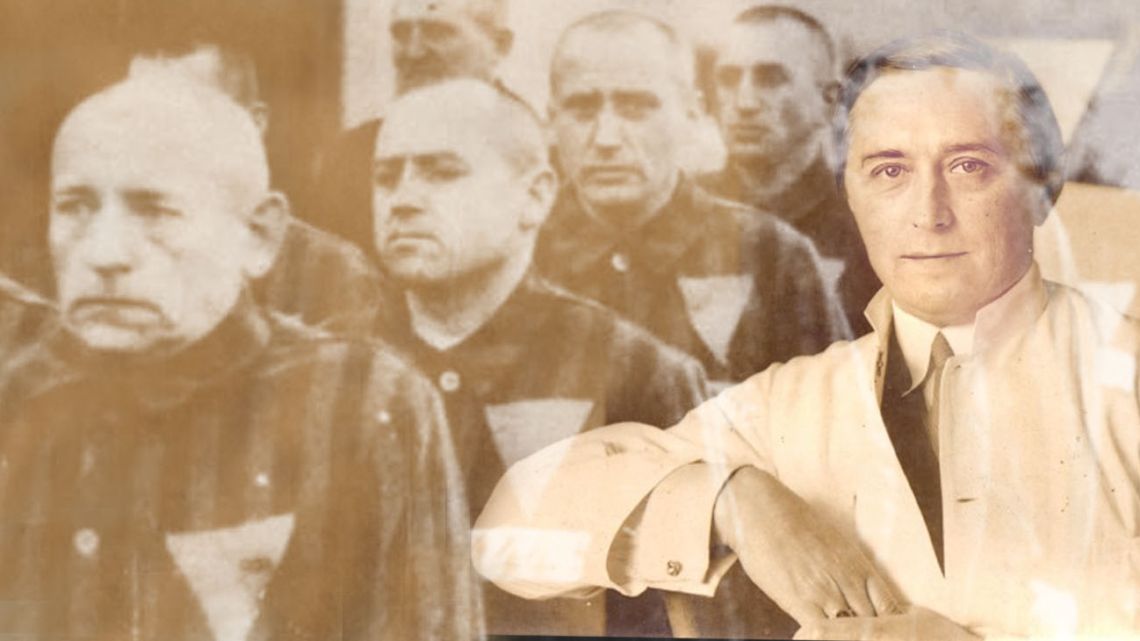 In 2007 I presented Odessa:
Die wahre Geschichte
, the German translation of my book
The Real Odessa
, at Frankfurt University. I thought 15 people would come. Hundreds attended. The air was thick with unexpected enthusiasm.
Signing books after the talk, I noticed a tall, straight-backed, handsome man, prototypically German, wearing a very cool leather trench coat, patiently waiting to the side.
Finally he came up and said, in perfect Spanish with a Buenos Aires accent: "Hello, my name is xxxx xxxx." I was dumbfounded. "You are the son of xxxx xxxx!"
His father had been a fugitive SS doctor that I did not include in my book but whose case I had studied. "I travelled from Germany after my father as a child. I also had a passport with a false name," he said. "I stayed at various churches and convents in Italy. I travelled alone, only nine years old. I lived in Buenos Aires until I was 21. I consider myself a
porteño
."
He had not been able to speak to his father about certain things. He had come to the talk in the hope that I might help him understand his own life story. "My father died and unfortunately I never found out, despite asking several times, if he was directly involved and to what extent, in the persecution of the Jews."
The man, whom I will call Berend, is one of the long series of sons, daughters and grandchildren of Nazis who have approached me over the years, telling me their stories and sharing documentation. I have entered into their lives with patience and caution.
Some people come in anger to defend the name of their father or grandfather. Others mix natural affection for them with a deep rejection of their crimes. Both those who defend and those who reject them are deeply affected by their past. (
more
...)
Related: