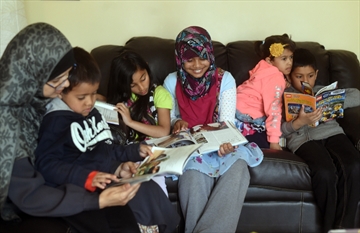 WATERLOO REGION — Several Muslim parents pulled their children from school Monday to protest Ontario's new sex education curriculum.
"It's just too much information at a too-early age," Fahad Islam said. "It's totally in conflict with how we'd like our children to be raised."
"We care for our children, so we should consider which age is appropriate, and how to teach them," Saif Islam (no relation) said. He sees the protest as a parent outcry rather than a Muslim concern.
"I don't think these are things to be taught in a group setting," Mustaq Ahmed said. "Parents can teach them one-to-one." (
more
...)