Jonah in the Heart of Nineveh
Yet forty days, and Nineveh shall be destroyed.
Tuesday, January 21, 2020
Posted by

Jonah
at 5:06 PM
No comments:

In 1923 a local Ku Klux Klan newspaper grumbled about events in Gary, Indiana. Enforcement of Prohibition legislation (which came into effect 100 years ago today), had become rather sluggish and the town needed a "sheriff big enough to fight and who can deliver a squared fist at the jaw of the Gary foreign element, battering it to a recognition of the laws of the state and of the nation". Such a man was "wanted and wanted badly".
Prohibition was wonderful news for the Klan because it provided another weapon in its bigoted campaign to right the ship of state. Who was to blame for the blight of alcohol abuse? Why, all those continental immigrants, of course. And Catholics – with their pesky exemptions for the use of wine for sacramental purposes – were the worst of the lot.
Williamson County, Illinois, discovered just how damaging such sentiments could become. There was more to the story than wholesome Klan-run family day picnics and county fairs. KKK members began speaking, in their robes, at Protestant services, and congregations lapped up phrases like "enforcement" and "taking the initiative".
The Klan played it by the book, appealing to figures high up in the Prohibition Bureau. We'd love to help, came the official reply, but we'd need an army. Not a problem, said the Klan. (
more
...)
Posted by

Jonah
at 11:26 AM
No comments:

TORONTO -- Climate activists in Toronto and Vancouver Island halted traffic and disrupted the office of Deputy Prime Minister Chrystia Freeland in hopes of pressuring the government into halting a pipeline project through the Wet'suwet'en First Nation territory.
In Toronto, 19 activists from Climate Justice Toronto occupied Freeland's constituency office for much of the day Monday with signs reading "No violence against Indigenous people" and "No trespassing on Wet'suwet'en land."
"Chrystia Freeland did not answer at all," Dafna Cohen, one of the CJTO organizers, said in a phone interview with
CTVNews.ca
. "We really hope that she got the message clear, but we will continue and continue to be in solidarity with the Wet'suwet'en."
Coastal GasLink has provincial approval for a 670-kilometre natural gas pipeline from British Columbia's northeast to the coastline, but the Wet'suwet'en hereditary clan leaders say the company has no right to run a pipeline through their land without consent.
The company has signed agreements with all 20 elected First Nation councils in the pipeline's path, but the hereditary clan leaders say that under traditional forms of governance, the project needs their approval as well.
The hereditary clan chiefs have been clear that they will never support the project. At the end of 2019, they issued an eviction notice to Coastal GasLink, which led to a second standoff in the area. (
more
...)
Posted by

Jonah
at 9:26 AM
No comments:

Sunday, January 19, 2020
Posted by

Jonah
at 3:29 PM
No comments:

FBI officers have arrested more alleged members of a racially motivated and violent extremist group that a former Manitoba reservist has been accused of recruiting for — and court documents tell a chilling tale that includes plans to murder a married couple and overthrow the U.S. government.
In separate sweeps Friday, American law enforcement arrested three men in Georgia and another in Wisconsin.
The arrests came just one day after three alleged members of The Base were arrested in Delaware and Maryland — including 27-year-old Patrik Mathews. The Manitoba man had been missing for nearly five months, ever since he was accused of recruiting for a global neo-Nazi group, while at the same time serving in Canada's army reserves.
Mathews is believed to be connected to the group arrested in Georgia, based on an affidavit used to secure the arrest warrants, which was released by the Floyd County police.
It describes an unnamed member of The Base who "crossed into the United States illegally." That detail, along with others in the affidavit, match the description of Mathews from the FBI complaint against him filed in court. (
more
...)
Related:
Tuesday, January 14, 2020
If the networks of the U.S. military, the U.S. intelligence community and a slew of other U.S. federal agencies were running the software of a company with deep ties, not only to foreign companies with a history of espionage against the U.S. but also foreign military intelligence, it would — at the very least — garner substantial media attention. Yet, no media reports to date have noted that such a scenario exists on a massive scale and that the company making such software recently simulated the cancellation of the 2020 election and the declaration of martial law in the United States.
Earlier this month,
MintPress News
reported on the simulations for the U.S. 2020 election organized by the company Cybereason, a firm led by former members of Israel's military intelligence Unit 8200 and advised by former top and current officials in both Israeli military intelligence and the CIA. Those simulations, attended by federal officials from the FBI, DHS and the U.S. Secret Service, ended in disaster, with the elections ultimately canceled and martial law declared due to the chaos created by a group of hackers led by Cybereason employees.
The first installment of this three part series delved deeply into Cybereason's ties to the intelligence community of Israel and also other agencies, including the CIA, as well as the fact that Cybereason stood to gain little financially from the simulations given that their software could not have prevented the attacks waged against the U.S.' electoral infrastructure in the exercise.
Also noted was the fact that Cybereason software could be potentially used as a backdoor by unauthorized actors, a possibility strengthened by the fact that the company's co-founders all previously worked for firms that have a history of placing backdoors into U.S. telecommunications and electronic infrastructure as well as aggressive espionage targeting U.S. federal agencies.
The latter issue is crucial in the context of this installment of this exclusive
MintPress
series, as Cybereason's main investors turned partners have integrated Cybereason's software into their product offerings. This means that the clients of these Cybereason partner companies, the U.S. intelligence community and military among them, are now part of Cybereason's network of more than 6 million endpoints that this private company constantly monitors using a combination of staff comprised largely of former intelligence operatives and an AI algorithm first developed by Israeli military intelligence. (
more
...)
Background: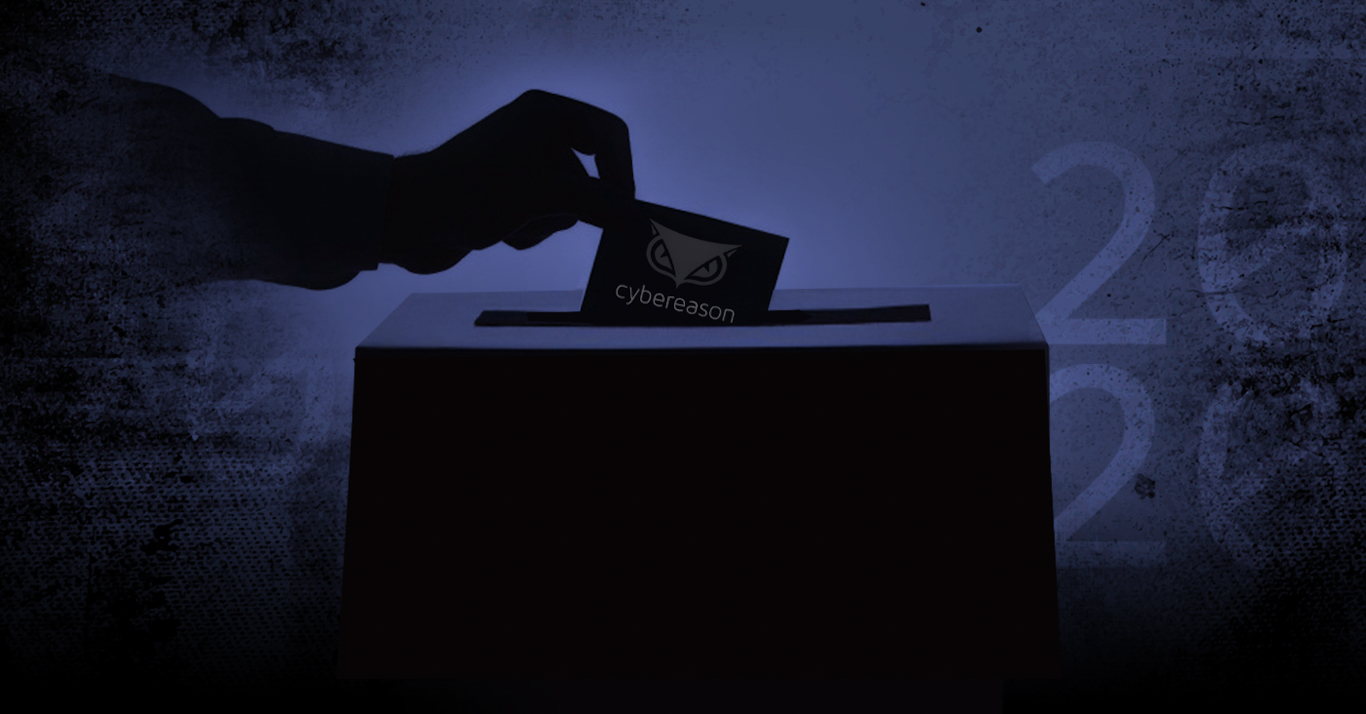 Posted by

Jonah
at 11:03 PM
No comments:

In the summer of 2018, Andrea Rovenski was on the tail end of a
Spyro 2
speedrun when, unknown to her, a contingent of armed police officers started organizing outside of her house in Maryland.
Seeing light reflections on her wall and hearing the muffled sound of someone yelling into a megaphone, Rovenski, a streamer by the name Cyberdemon531, looked outside, saw the authorities, and knew exactly what was happening—she was being swatted. Someone had called 911 pretending to be Rovenski, claiming she had a hostage in the basement.
"I go outside and what I see is maybe five or six police cars and 10 to 15 riot cops," Rovenski told
VICE
. "They all have assault rifles and they're all pointed at me. You know, my arms are up and, you know, it's horrifying."
Rovenski, a transgender streamer who had been doxed previously, was familiar with the idea of swatting—lying to authorities about a dangerous situation in the hopes of getting someone raided by armed officers—but her mother was not. After Rovenski was tackled to the ground by police her mom came to the door and was swarmed by the cops. Rovenski said police weren't kind to her mother's disability, preventing her from getting on the ground easily and manhandled her. In Rovenski's livestream from the event, you can hear her mother screaming.
The experience left the two rattled and Rovenski's mother with nightmares. Less than two months later Rovenski's mother suffered a stroke—something Rovenski believes is connected to the extremely stressful event—and never fully recovered. (
more
...)
Related: