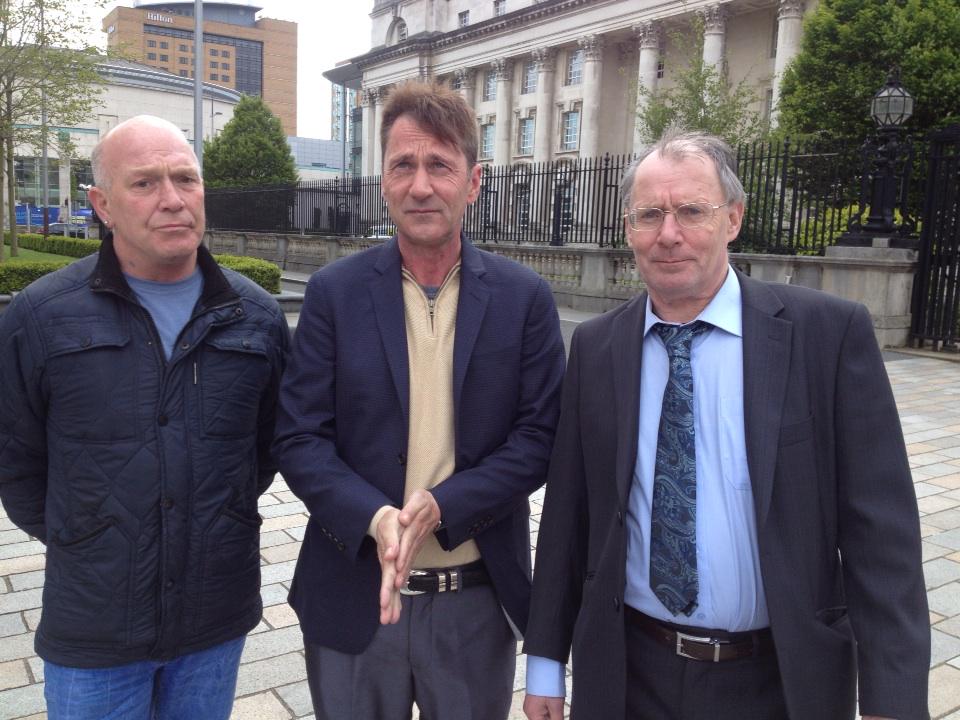 Victims of Kincora Gary Hoy, Richard Kerr and Clint Massey say this is
the last chance for the full truth.
Gary Hoy, who was abused by two men at the home who were subsequently convicted, says at Belfast high court today that Kincora should be considered by New Zealand judge Lowell Goddard, who is in charge of the wider Westminster child abuse inquiry.
He says bringing Kincora within the scope of Justice Goddard's inquiry would mean that witnesses and the security services would be forced to hand over documents.
The judicial review will hear allegations that MI5 covered up abuse at Kincora to protect an intelligence operation it ran in the 1970s. Three care staff at the home were jailed in 1981 for abusing 11 boys, and there are claims that a paedophile ring at Kincora had links to the intelligence services.
Two former military intelligence officers have alleged that the security services blocked police investigations in the 1970s. (
more
...)
Related: