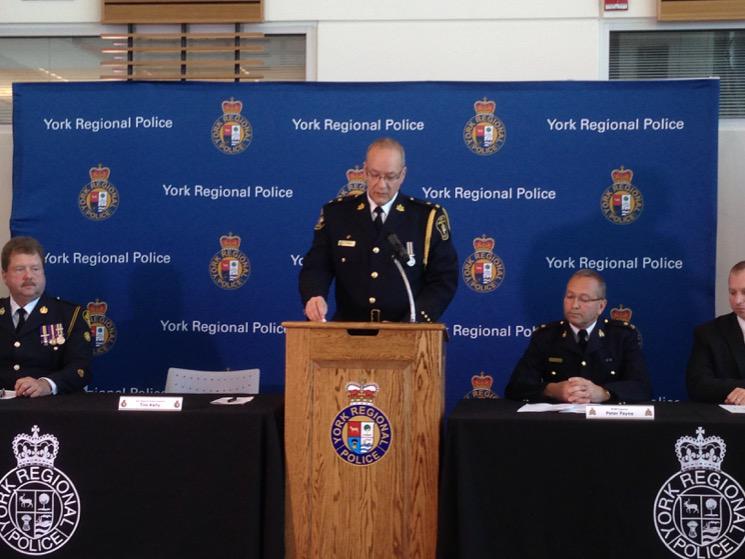 TORONTO – York Regional Police have announced the arrests of 17 people across the Greater Toronto Area in connection to a large-scale investigation involving child exploitation and online child pornography.
Police say the probe, titled Project Hydra, started May 2014 after authorities in the National Child Exploitation Coordination Centre received information that child pornography was being uploaded on a computer in York Region.
"Initially, when we got our judicial authorization that took an IP address to a specific address, we went there looking for a suspect," said Inspector Tim Kelly of York Regional Police during a press conference Wednesday.
"Somebody had uploaded two images to an email account. It turned out the person was actually a victim and was coerced to taking self-exploitive pictures and sharing them with other people online." (
more
...)
More coverage: