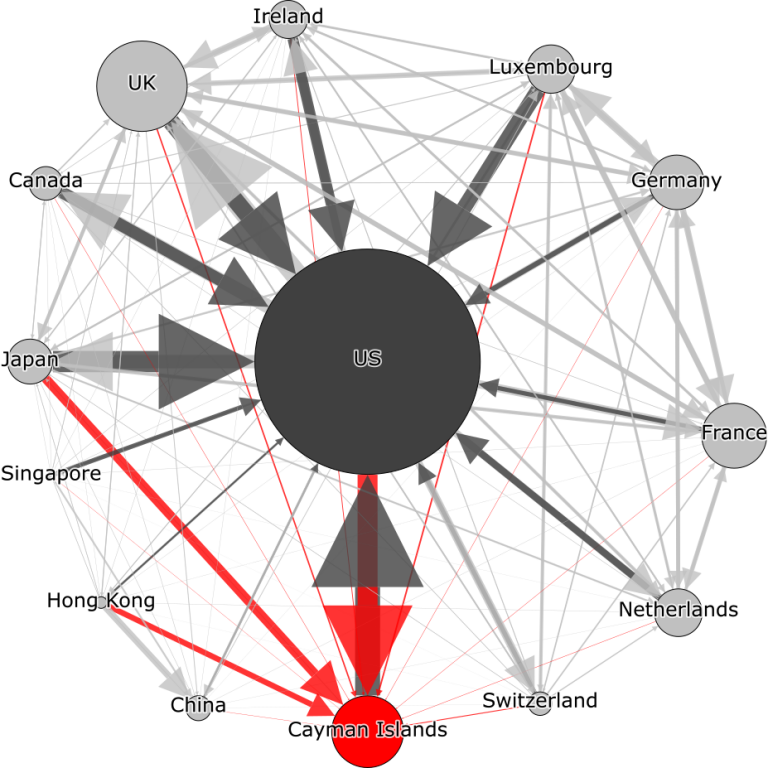 The Cayman Islands is a tiny archipelago south of Cuba with roughly 50,000 inhabitants and a GDP of only about US$3 billion. In most measures of international investment and banking, however, Cayman is among the five largest global jurisdictions. In fact, when excluding long-term Treasuries (of which China and Japan hold a huge amount), Cayman shows up as the largest holder of US securities in the world. How can that be?
In a recently published paper in the
Review of International Political Economy
, I have compiled the first "anatomy" of the Cayman offshore financial center (OFC), utilising all sources of publicly available data about the three main segments of banking, direct investment, and portfolio investment (unfortunately, there are no data available on trusts). In total, foreign assets in Cayman amount to the staggering value of over US$4,000 billion – more than 1,500 times the GDP of this small group of islands.
This dissection of the Cayman OFC shows that the United States is the largest counterparty in all segments. with Japan playing an important role too. The figure below – a novel visualisation of portfolio investment relations between the largest jurisdictions in global finance – shows that investment into Cayman mainly comes from the United States, Japan, and Hong Kong. Cayman outward portfolio investment, on the other hand, basically has only one destination: the United States.
Hedge funds are the main factor for this strong Cayman-US link in cross-border finance. Incredibly, about 60% of all global hedge fund assets are legally domiciled in Cayman – an extraordinary spatial concentration in such a tiny jurisdiction. (
more
...)
Background:
Really kewl things you can do with a Cayman Islands offshore account or, Bankers to the Kings: