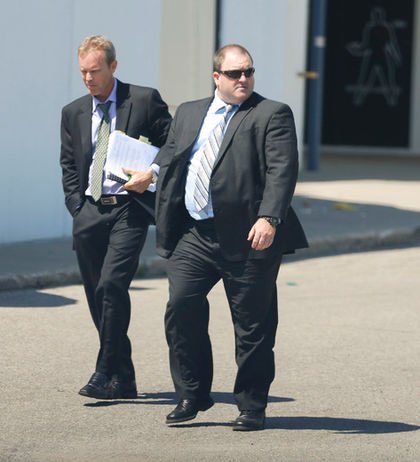 The "deplorable" Durham Regional Police officer who has cost taxpayers an estimated three-quarters of a million dollars while staying home for the past eight years is finally off the payroll, the Sun has learned.
The Ontario Civilian Police Commission (OCPC) has upheld the September firing of former constable Glen Turpin for excessive use of force and his union has decided not to appeal further.
"That's the end of it," confirmed Durham Regional Police spokesman David Selby. "He's now off our books."
At long last.
Turpin has been suspended with pay since May 2008 after an internal review led to his third round of Police Services Act charges. He had amassed more public complaints than any other Durham officer, was twice brought up on criminal charges for allegedly abusing prisoners in his custody and had two previous convictions under the police act for serious misconduct. (
more
...)