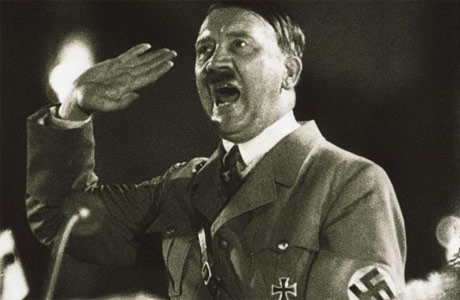 Only in his dreams could Hitler have imagined the blatant homosexualizing of the German Wehrmacht. What Hitler could only dream of, the United States is poised to make fact, a scant sixty-six years after fighting a costly and bloody war to defeat Hitler and the Nazis.
Before I get ahead of myself, let me point out that the title of this article, and the article itself, are meant to be attention getting, but do not constitute a spurious ad hominem attack on homosexuality; they are designed to bring attention to historical facts that are of profound importance to the future of America (and the world).
To give credit where it is due, I first became aware of much of the material presented here after reading "The Pink Swastika" (4th edition 2002), by Scott Lively and Kevin Abram. The entire book can be accessed for free online. My reaction to the book was similar to Scott Lively's reaction, "When I initially learned the truths set forth in ["The Pink Swastika"] I was first astonished and then angered."
At the outset of this article let me reiterate that Communism and Fascism (of which Nazism is a subset) are both Far Left ideologies. That is not to say that they are "like peas in a pod;" they are not — nonetheless they are both left-wing, top-down, big-government social engineering movements.
Comparing the two is not like "apples and oranges," but rather like comparing "oranges and tangerines." Many of the left-wing's "rank and file" are unaware that fascism is a left-wing doctrine, but their puppet-masters are well aware of it, and work in collusion with other Far Left doctrines — "united in hate," as Dr. Jamie Glazov puts it. (
more
...)
Related: