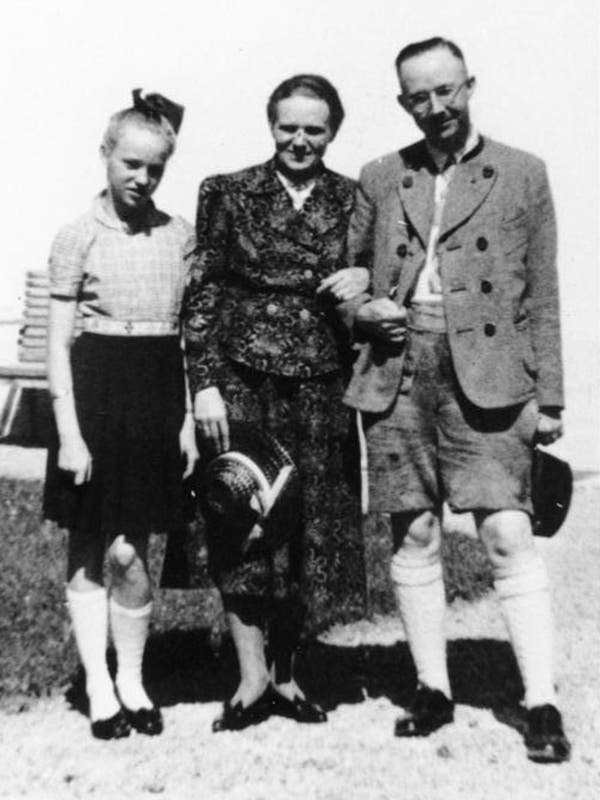 Heinrich Himmler's daughter worked for Germany's postwar foreign intelligence agency, it has been revealed.
Gudrun Burwitz, the daughter of the architect of the Holocaust and a fervent Nazi until her death last month, was employed by West Germany's Bundesnachrichtendienst (BND) – the Federal Intelligence Service – from 1961 to 1963, the agency has confirmed.
She worked as a secretary at the BND's headquarters in Pullach, near Munich, but used a different name.
Her work for the German intelligence service has been revealed by the German newspaper Bild, at the same time that it reported that Ms Burwitz had died aged 88.
Despite her father having been head of Hitler's SS and therefore heavily responsible for the murder of six million Jews, as well as the deaths of gypsies and gay people, Ms Burwitz remained a committed Holocaust-denier to the very end.
As an ageing grandmother, she took a leading role in an organisation called Stille Hilfe (Silent Help), which supported former SS members when they were arrested for crimes against humanity, and gave succour to others seeking to evade justice.
The group is thought to have been first created in 1951 by a group of SS officers and rightwing German clergy.
Ms Burwitz's later involvement in the organisation helped ensure that in some quarters she was referred to as the "Princess of Nazism" (
more
...)